Admins in Velory can see information and history of orders within the company under the tab Orders. Admins will see a list of all orders made, with the possibility to expand the view for each order to get more information of status and details about the order. With this feature, you as an admin can keep track of order progress and all order history is available for you if you need it.
Go to Asset Management in the navigation bar and click on Orders.
Here you will find a list with all orders made. To get more information about each order, just expand the view of the order you want to know more about.
The Owner column specifies the admin who approved the order, and not the person the product is assigned to.
If you want to find orders connected to a specific person you are able to search for the person's name in the search field and you will be able to see all available orders for that person.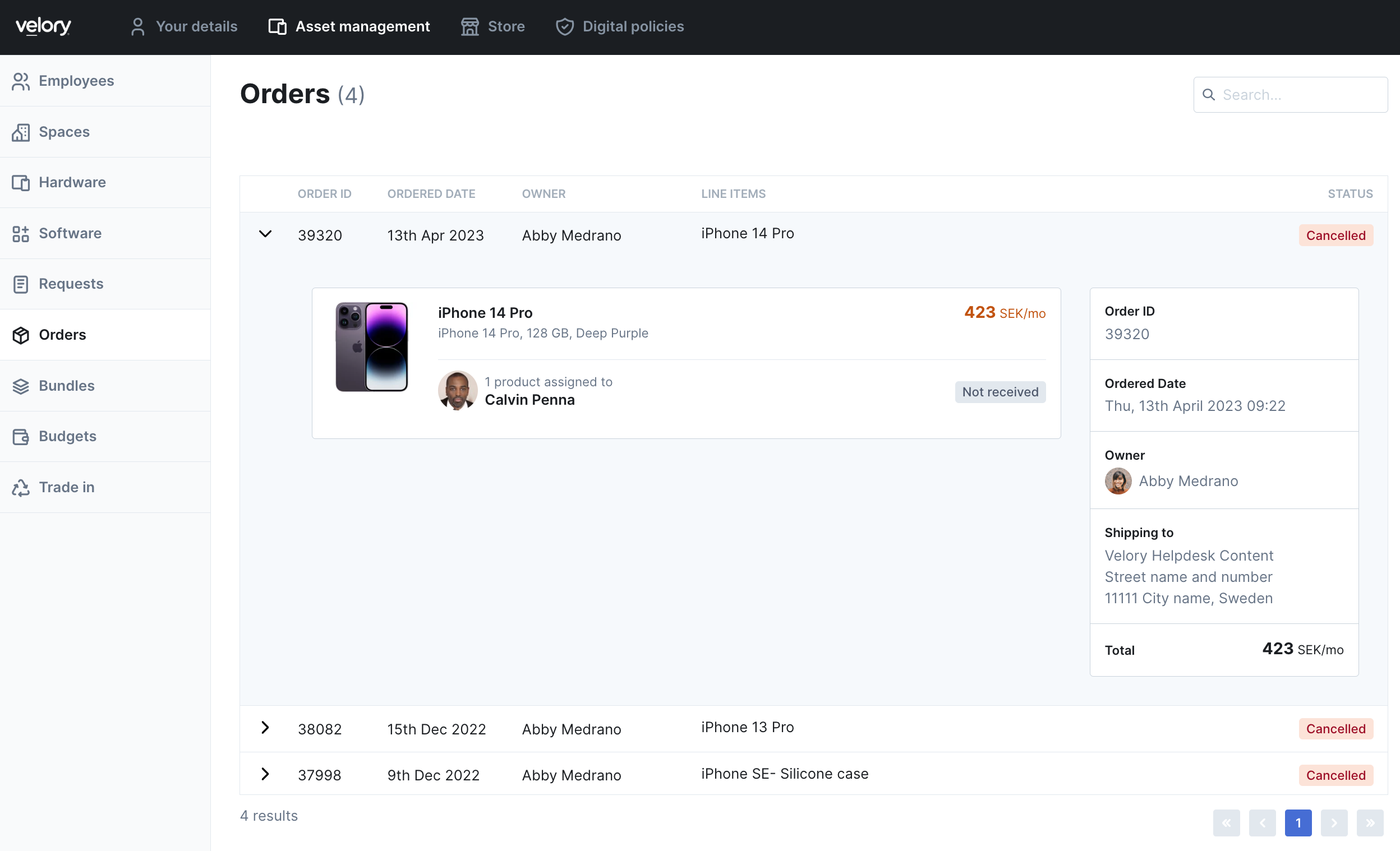 Depending on which distributor you use you can also see the delivery status of the order. If you have this information available click on Track Order and you will see the delivery status and tracking number.