As an admin in Velory you have four different ways of adding users to your account.
If you have many users you would like to add we recommend using the import functionality. In this article we walk you through how to add a user manually and how to send an email invitation to users.
How to manually add a user
Go to

Asset Management

in the navigation bar, click on

Employees

and choose

Add employee.


Begin by selecting the user role for this individual. Available user roles for your company are displayed in the drop-down list, and you can explore more about these roles in this article.


Then add the users personal information. Fields marked with an asterisk are required.




Proceed by adding the user's employment details. Although optional, this information is useful in organizing and filtering your company's user data. You can also designate a specific attestation manager for the user, to find further details about this feature read the About attestation manager article.




If your company has budgets available for your employees you can Assign a budget from the drop down menu.


If you wish to provide a minimized set of products during the onboarding process for the new employee, you can either choose an existing bundle or create a customized bundle.




After completing the necessary details, you can revisit and add more information later. The choice to send an invitation email is yours. If you opt not to send it immediately, simply check the box and then click Invite Employee. This action creates the employee profile without sending the invitation.


Shown below is an example of the invitation email format. It enables the employee to activate their account and access Velory. This method is necessary for accessing Velory if your company doesn't utilize SSO login. Note that the content in the invitation email varies based on your company's pricing plan and enabled features.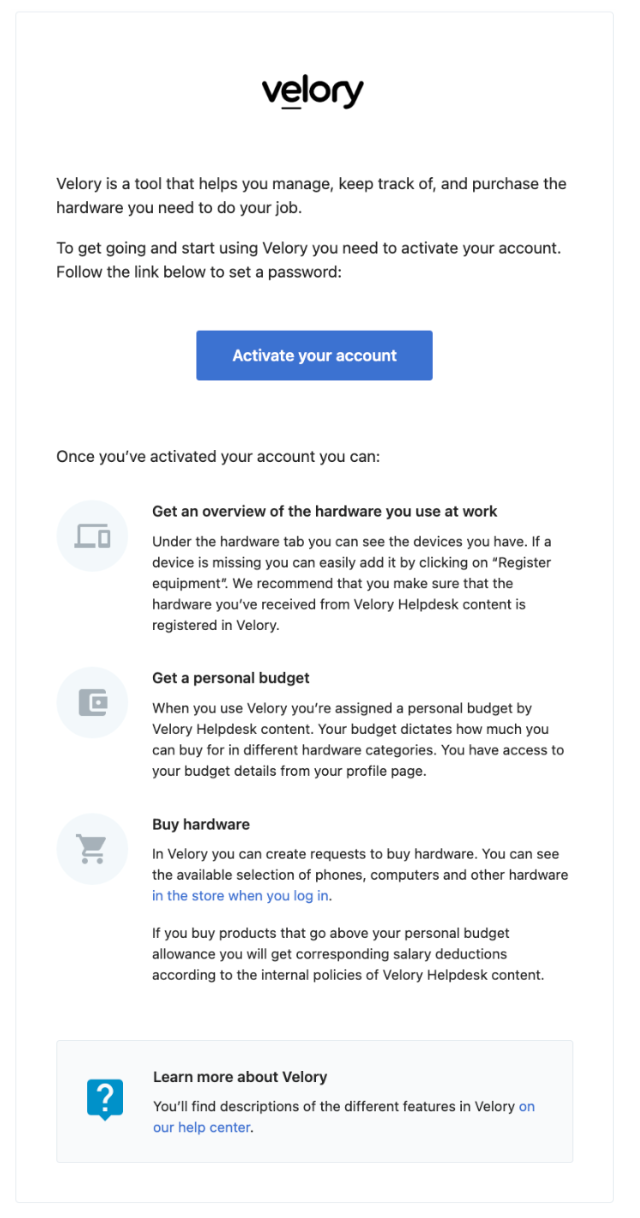 When accessing an employee profile, you'll find details indicating if they've been invited. From there, you can also send or resend invitations as needed.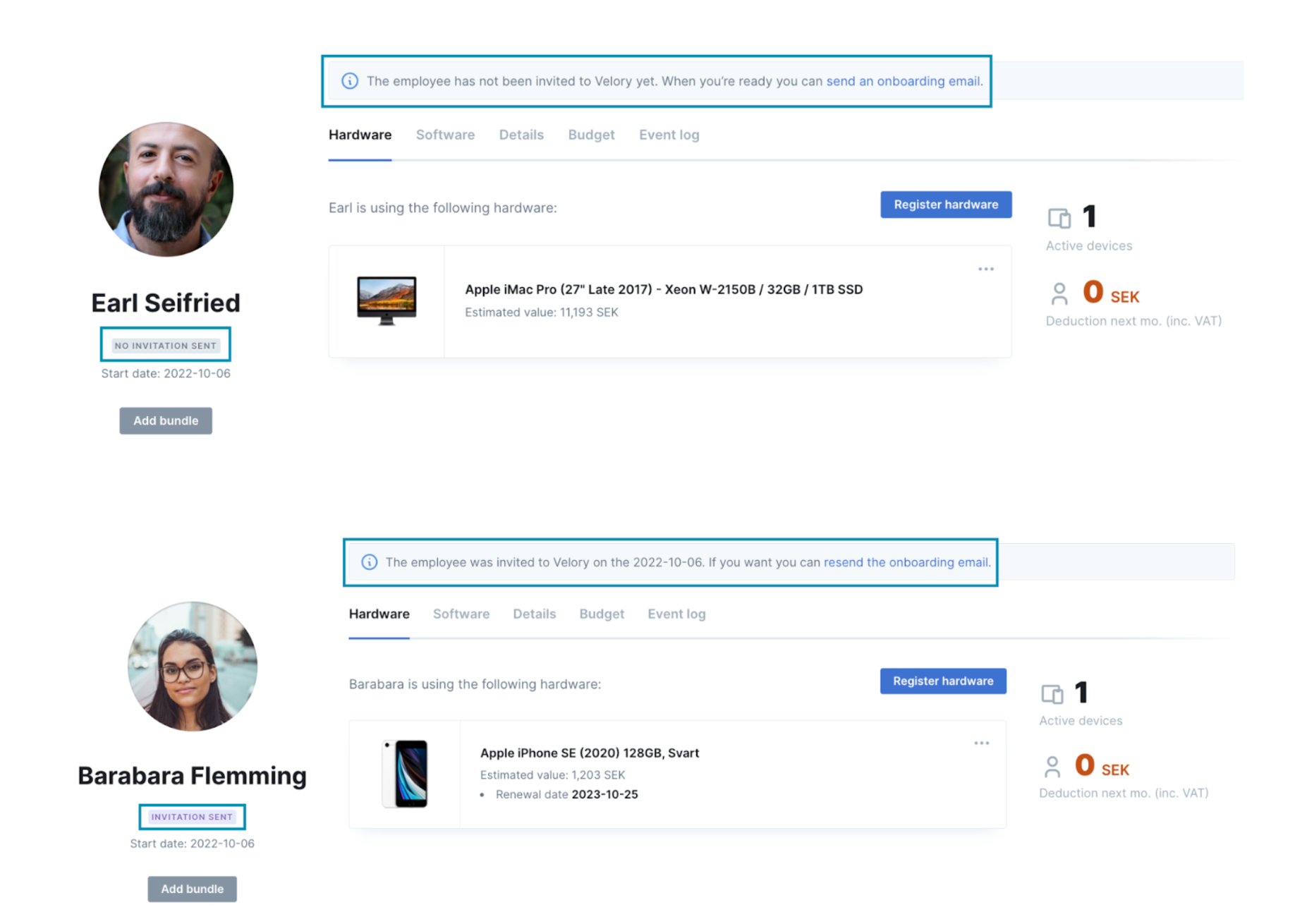 How to add a user via email invitation
Go to your profile in the navigation bar and click on

Settings

, then choose

Invitations.




Click on Invite Employee and input the email addresses and choose the user role the user should be added with. It's advisable to use the employee's work email, as it will be linked to their account.

You can add multiple emails, each on a separate line. However, you can't add an email that's already associated with an employee. If an employee profile exists from another method, use the profile to send the invitation instead of this email function.


Only unmanaged invitations remain in the list, as soon as the employee has activated the account via invitation, it will disappear from this view. Should you need to send the invitation again or revoke an invitation, you do so via the three dots. If you revoke an invitation, the recipient of the email cannot reach the activation of the account.



If your company has a default budget and you send an invitation with this option, the added users will be assigned to the default budget. You can later edit the budget assigned to each user.