If you're an administrator seeking to oversee numerous sub-companies within a single primary account on Velory, the option of utilizing a service account is available. This service account grants you access to all the companies registered under your account. This access includes the ability to add, modify employee and device information, as well as initiate orders for all these affiliated companies, exactly as if you were assigned as an admin to the account.
For the establishment of a service account capable of efficiently managing all interconnected companies associated with a partner, the recommended course of action is to reach out to Velory support. Our team will be more than willing to provide you with the necessary assistance in this process.
This article includes the following topics:
How to manage your service account
Switch between your companies
Once your service account has been registered, you gain the ability to seamlessly switch between the various companies linked to your partner account. Access this functionality by navigating to your profile in the navigation bar and selecting Switch company.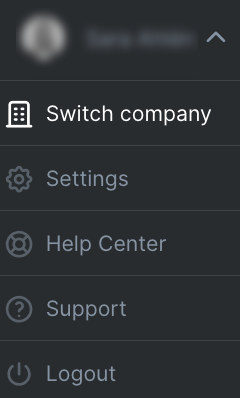 In this section, you can see a complete list of all the companies you've added to your account. Transitioning between these companies is a straightforward process. If you're overseeing several companies, you have the option to either search for a specific company by name or directly select the desired company. Upon selecting a company, you'll be directed to its dedicated portal, where you can proficiently oversee all aspects associated with that particular account.

Add a new company to your partner account
This section is only applicable for partners.
To add a new company, simply select Register new company. This will open up fields where you can input the company's name, organization number, and address country. Upon providing this information, the company will be seamlessly integrated under the sales partner linked to your service account. Subsequently, you can access the company's dedicated portal to appoint a company administrator. This designated admin will hold the key role in overseeing the operations of that particular company's account.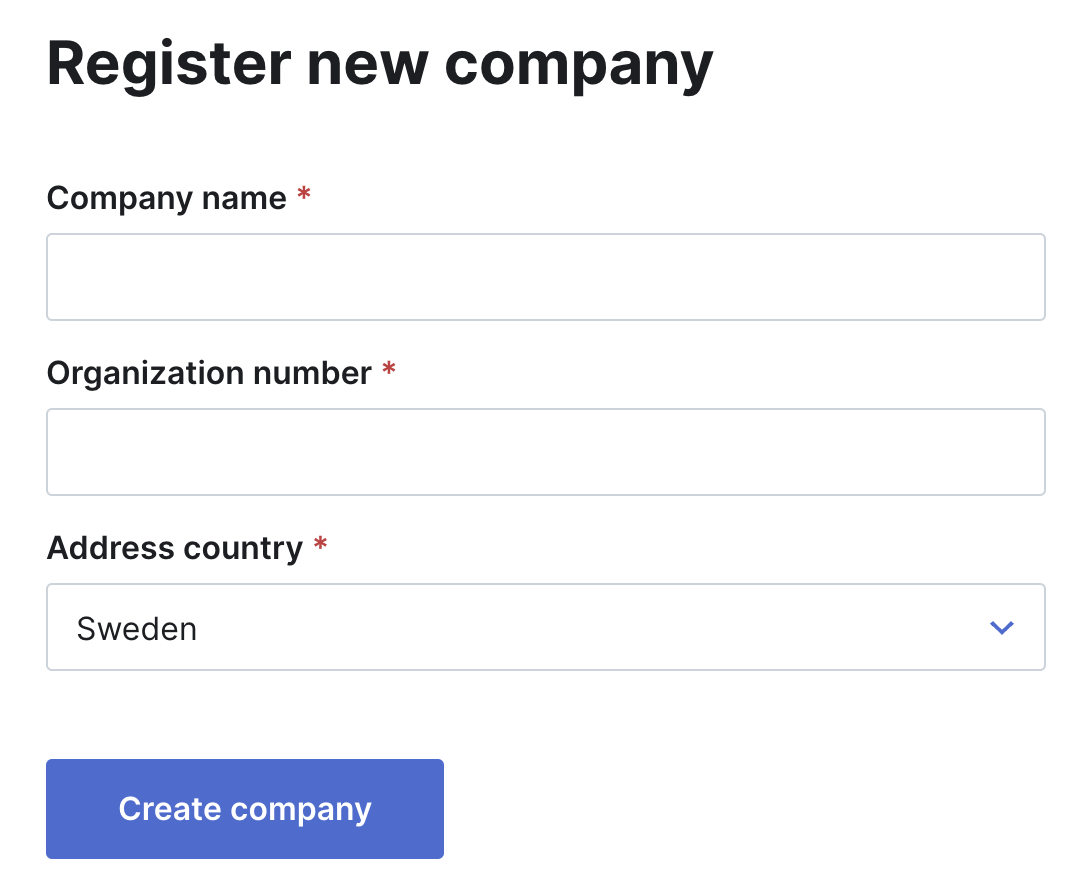 Should you wish to initiate an order for yourself, navigate to the company to which you are registered as "Your role: Admin". It's important to note that your profile will solely exist within the company to which you are registered and will not extend to any sub-companies.
Add another service account
If you are an admin or have a service account already, and you find the need to include an additional service account for a company, you can accomplish this without requiring assistance from our support team.
How you add a service account
Go to your profile in the navigation bar, proceed to Settings and click on Service Accounts.


Provide the email address of the individual you intend to designate as a service account for the specified company.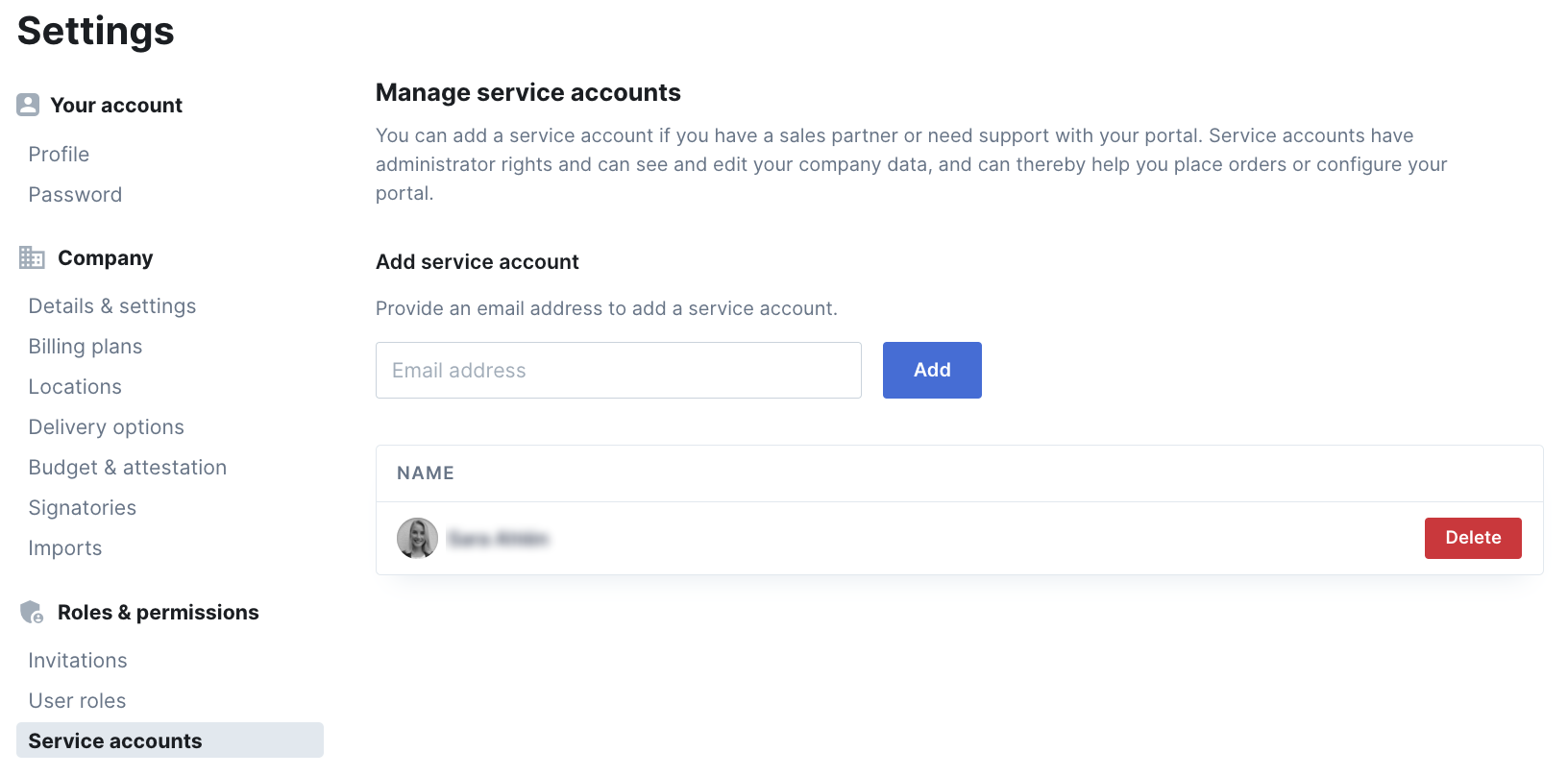 Be aware that the email address that is added this way on to a company must not already be associated with a user account within that same company. A service account is not registered or has a profile on the account, its sole purpose is to facilitate portal management and configuration. Should you need to revoke an individual's access, you can simply click on Delete.