As an admin, you can go through a number of questions to create a Digital Policy for your company which will help guide your employees on how to use their assets and work together digitally. A Digital Policy can answear questions concerning the policy of upgrading hardware, which digital services should be used at the company and how the company handles IT security.
The questions are divided into different areas, and can be answered in any order you like. You do not have to answer all the questions at once, the work is continuously saved and you can leave the page and resume at a later time.
To get to the forms, click on Digital Policy in the navigation bar. If your company can not see this option this feature is not available on your Velory price plan.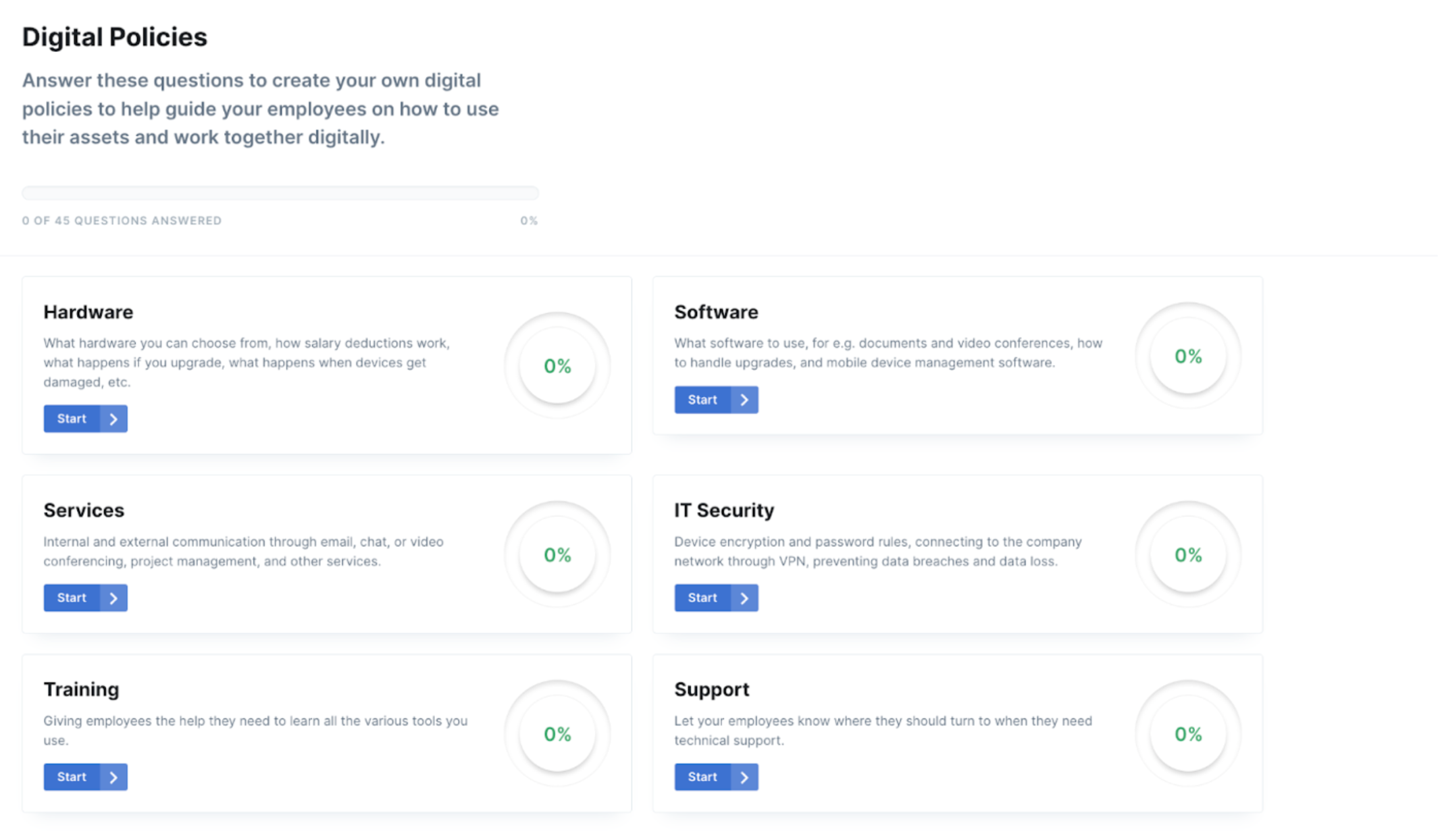 When you start filling out your Digital Policy it becomes available to all employees. It appears as a summary on each employee's start page under the tab Digital policies. It is also possible to see a complete document of the policies if you click on View the full digital policy.